Ep. 34 - (2/15/2013) Brandon Edwards
DOWNLOAD MP3
Mikkel interviews Brandon Edwards of his latest project Stitcher, a local Portland metal band. We talk about what it takes to make it in the music business in Portland, how to keep something going, what happenes when you try something that doesn't get the following you want and to try something new. We play a round of Questions with Mikkel and have an Arbitrary Question that may of upset some people in the room. Check out Stitcher at Facebook.com/stitchermetal




Ep. 33 - (1/2/2013) This Week in 10 Mins
DOWNLOAD MP3
Mikkel introduces 2014 to the listeners and talks about the ongoing evolution of Unedited Portland and Gnawledge Multimedia podcast. It's been a great 2013 and we're looking to big things coming this year! Go Timbers, Rip City, and Happy New Year!




Ep. 32 - (8/20/2013) LIVE AT DANTES
DOWNLOAD MP3
Mikkel interviews a bunch of people for the first live podcast from Dante's in downtown Portland Oregon. The hosts of the Brew Happy show Damian DeBuiser and Asha Sawyer lend their talents to help host the interviews of DJ Shortchange, Ashanti Hall, Grace Sadie, and Hopeless Jack and The Handsome Devil. We talk about the guest's background and their favorite parts of Portland. It was amazing!! Big ups to all who came!!




Ep. 31 - (7/21/2013) Nick Fillis
DOWNLOAD MP3
Mikkel interviews Nick Fillis from Portland Loves Pints, the online blog/podcast/video series at PortlandLovesPints.com. The conversation moves from the Portland beer scene, growing up here, and running a blog as a beer lover. The upcoming Oregon Brewer's Festival is a great place to meet Nick who'll be interviewing different people from the brewniverse.




Ep. 30 - (7/2/2013) Nick Beaird
DOWNLOAD MP3
Mikkel interviews Nick Beaird from the writing and comedy scene of Portland about growing up in Bend, Oregon, moving to the "big city" and finding himself in improv classes. We wind up talking about everything from PSU alumni association and George W. Bush. It's a great, EXTENDED episode of UP. Enjoy! And Check out Nick at the Brody Theatre for a 5 week run of comedy $10 doors @ 8pm, Starting July 13.




Ep. 29 - (6/20/2013) Peter Klebart
DOWNLOAD MP3
Mikkel interviews Peter Klebart of the Heavy Metal scene in Portland. Currently playing and doing vocals with Kranial Saw and Vamonos. We talk about the music scene in Portland and what it takes to keep playing music, and the life on the rails. Plus there's a special arbitrary question! Enjoy.




Ep. 28 - (3/24/2013) JP Downer
DOWNLOAD MP3
Mikkel interviews JP Downer bass player and band leader from THEM! the band, The Ed Forman Show band. We talk about Sherwood Oregon, leaving LA not on a jet plane but a cruise ship, learning the music trade, and how Conan's Pub was pretty sweet! Catch JP and THEM! every week at The Ed Forman Show THURS-SAT 10:30pm @ Al's Den inside McMenamin's Crystal Hotel-303 SW 12th Ave, Portland, OR google map




Ep. 27 - (3/4/2013) This Week in 10 Mins
DOWNLOAD MP3
Mikkel brings the world up to speed on all things Gnawledge Multimedia, including all the Brew Happy news you could want, a new podcast being added to the network, and why the Timbers are inspirational. Keep on Downloading. Thx.




Ep. 26 - (2/24/2013) Caws Pobi
DOWNLOAD MP3
Mikkel interviews Caws Pobi live at Berbatti's. Caws has several local music productions going on including being drummer for the band Taste, his own solo rap identity Hooded Fang, and of course the music of Caws Pobi. It's a pretty amazing chat about local music scene, moving in Oregon, EMT response times, and more. Check out Caws Pobi on Myspace.com/cawspobi




Ep. 25 - (2/20/2013) Jordan Paladino
DOWNLOAD MP3
Mikkel interviews Jordan Paladino of the local rap group Hoyt Latte and The Ed Forman Show. We are joined by his rap partner Jessen. Check out Hoyt Latte on BandCamp.com




Ep. 24 - (2/12/2013) This Week in 10 Mins
DOWNLOAD MP3
Mikkel discusses the new formation of Gnawledge Multimedia Podcast Network. Helps promote the new shows. Talks about the 'inside podcasting' production and difficulties. It's short, and filling space.




Ep. 23 - (1/24/2013) Barbara Holm
DOWNLOAD MP3
Mikkel interviews comedian Barbara Holm about moving to Portland from Seattle, making comedy a career, writing online (including a blog directed to Buffy the Vampire Slayer), and how a comedy community can maintain despite graduates to bigger markets and newcomers. Follow Barbara's Twitter @Barbara_holm and check out her website with links to all her online writing adventures at BarbaraHolm.com


Information about the venue:SomedayLounge.com






Ep. 22 - (1/15/2013) This Week in 10 Mins
DOWNLOAD MP3
Mikkel records a conversation fit only to have with himself, luckily he's alone. He welcomes the listeners to 2013 and the changes for Gnawledge Multimedia. Includes Timbers and Blazers updates, as well as a heartfelt Seahawk talk.




Ep. 21 - (12/19/2012) Cassandra Bryant
DOWNLOAD MP3
Mikkel interviews model/promoter/booking agent/mother Cassandra Bryant about music in Portland, graduating from exotic dancing to modeling, and local Portland politics. We are joined with artist friend/writer/consultant Jaret. It's a good time had for all! Check out any of Cassandra's LipPop Production shows at Kelly's Olympian and East End, as well as on Facebook and Check Jaret at Corpse On Pumpkin Photography


Information about the venue:SomedayLounge.com






Ep. 20 - (12/15/2012) Christopher Neil Young
DOWNLOAD MP3
Mikkel interviews musician Christopher Neil Young about the starting roots to Unedited Portland. How the year of concerts, podcasts, and living in Portland treated us. We also discuss multiple side projects including True Rebellion. It was a fun time. So relax, enjoy and download. Catch Christopher Neil Young as a host of Backspace's Open Mic on Dec. 26, 2012 @8pm (NW 5th and Couch).




Ep. 19 - (12/15/2012) This Week in 10 Mins
DOWNLOAD MP3
Mikkel lends his perspective to those who choose to download. Updates on future and current guests, the Blazers, news for the Timbers, and his Portland Thought. Music by Turbulence. Bless.




Ep. 18 - (12/12/2012) Richie Stratton
DOWNLOAD MP3
Mikkel interviews comedian/writer/host Richie Stratton about life on the road and coming home to Vantucky...I mean Portland. We talk about finding solace in northwest burlesque shows. Catch Richie at dante's on Sunday Nights @ 11 Pm. SW 3rd and Burnside. Also the Out of the Blue Comedy and Variety show at the Blue Monk on Belmont Mondays at 9pm!


Information about the venue:SomedayLounge.com






Ep. 17 - (11/19/2012) Aaron Ross
DOWNLOAD MP3
Mikkel interviews comedian/writer Aaron Ross live at The Someday Lounge. The show goes over growing up in Portland, hosting The Ed Forman Show for 5 years, seeking success in Hollywood, and finally a round of Questions with Mikkel. Check Aaron's comedy at http://www.TheEdFormanShow.com. Also live in Portland at Al's Den: Thurs-Sat. @ 10:30pm.


Information about the venue:SomedayLounge.com






Ep. 16 - (10/26/2012) This Week in 10 Mins
DOWNLOAD MP3
Mikkel updates the listening public on current statuses of previous and upcoming guests. Highlighting recent Portland Timbers and TrailBlazer accomplishments as well as self reflection time. Give it a listen...or don't...It's being posted either way.




Ep. 15 - (10/4/2012) Rob "Free-Throw Guy"
DOWNLOAD MP3
Mikkel interviews Blazer Fan and local Portlander Rob "Free-Throw guy". The conversation focuses on the Blazers and the upcoming season which starts next week in California. Check out Rob's Twitter feed: @BlazersFTG




Ep. 14 - (9/21/2012) Anthony Sanchez
DOWNLOAD MP3
Mikkel interviews promoter, manager, and father Anthony Sanchez. The show involves the recent MFNW, Northwest Hip Hop Festival, and growing up in the areas around Portland. Some firsts for Unedited Portland, inluding an exciting round of Questions with Mikkel that you can't miss. Check out Anthony's Runaway Productions at Facebook.com/RunawayProductions.


Information about the venue:SomedayLounge.com






Ep. 13 - (9/12/2012) This Week in 10 Mins
DOWNLOAD MP3
Mikkel carries the listeners through Portland events in the second episode of 'This Week in 10 Mins'. This week features information about Portland's Water Fight to keep colgate out of our drinking water...er something,the Timbers reach for Cascadia Cup, M.F.N.W (no that's not a curse word), and an Oregon Coast Fire Gathering. Load it up folks...it's another mini-ep!





Ep. 12 - (9/5/2012) This Week in 10 Mins
DOWNLOAD MP3
Mikkel brings the listeners up to speed on Portland in the first episode of 'This Week in 10 Mins'. A weekly address to keep people all caught up on all things Portland, and all the previous and future guests new gigs and events upcoming. This one is the first so the drinking game is everytime I say "uh" (Note: It's alot!). Better speech patterns next time, enjoy!





Ep. 11 - (8/13/2012) Sean Jordan
DOWNLOAD MP3
Mikkel interviews comedian Sean Jordan live from the Just Paid Rent Studios about moving form Souix Falls South Dakota, joining the ranks Portland's Comedy scene, and why people who steal bikes are super lame. Follow him on Twitter @SeanSJordan, and at Funny Over Everything Comedy Showcases at Hollywood Theatre





Ep. 10 - (8/6/2012) Sarah Murrell
DOWNLOAD MP3
Mikkel interviews new comedian Sarah Murrell live at Someday Lounge about open mics in Portland, the ins and outs of Portland's thriving Comedy scene, and why Princess Zelda is bi- curious. Follow her on Twitter @OhumSarah.


Information about the venue:SomedayLounge.com






Ep. 9 - (8/1/2012) Jaime Dunkle
Crew Show #1
DOWNLOAD MP3
Mikkel and Chuck Fredrickson interview Jaime Dunkle from the Chuck n Buck show about comedy writing in Portland. Finding the groove in improve, and how to create a game impromtu without offending the host. Good Times insue. Chuck n Buck on Facebook, and Jaime Dunkle's Blog about random stuff @ randomstuffonthestreet.wordpress.com




Ep. 8 - (7/25/2012) Kassie Olivera
DOWNLOAD MP3
Mikkel interviews Kassie Olivera live at the Someday Lounge. Kassie is from Always Unique Creations, and sponsor of the Chuck n Buck show at Dante's. We talk about making wearable art, how awesome bad tattoos can be, and the amazing sport of Pinball. Check out Kassie on Etsy at alwaysunique.etsy.com

Information about the venue:SomedayLounge.com






Ep. 7 - (5/24/2012) Grace Sadie
DOWNLOAD MP3
Mikkel interviews Grace Sadie about doing live comedy in Portland, hiding out in Mexico, and why college is a good idea...It's a fun episode with techincal issues (she even unplugs her mic at one point), but it's funny and that's what matters! Follow her on twitter @MsGraceSadie






Ep. 6 - (5/21/2012) Carl Solovox
DOWNLOAD MP3
Mikkel interviews Carl or Solovox whichever one you want to use. Keyboardist extrodinaire. He's a Refuge and Crown Room Alum. and learned music in the ATL just like Ludacris! Check him out on Soundcloud, and on his website www.Solovox.com.



Ep. 5.5 - (5/21/2012) Christopher Neil Young #1.5
DOWNLOAD MP3
Christopher Neil Young from the Unnameable Podcast Episode 1 - Song: "What Did I do Last Night?" - Avatar Records.(Also features Mikkel, Micah and Damian in some regard). Recorded 10/6/2011. Hear More at: reverbnation.com/christopherneilyoung






Ep. 5 - (5/16/2012) Christopher Neil Young
DOWNLOAD MP3
Mikkel interviews Christopher Neil Young of the Christopher Neil Young Trio, and The Unnameable Podcast. We talk about making it in the local music scene, playing at a 24-hr Starbucks, and another round of Questions w/ Mikkel. Get all your CNY info. at www.SeenWhy.com.






Ep. 4 - (5/15/2012) DJ Shortchange
DOWNLOAD MP3
Mikkel interviews DJ Shortchange from KPSU Radio about the reggae scene in Portland, leaving small towns to bigger cities, and the Bust-A-Nut Crew. Gotta listen to hear more. Check Shortchange at kpsu.org or his Reggae Calendar @ pdxreggae.com.






Ep. 3 - (5/10/2012) Chuck Fredrickson
DOWNLOAD MP3
Mikkel interviews Chuck Fredrickson of the Chuck n Buck Show, and Salty Blackness on ReverbNation, and The Ed Forman Show, and a random book club, and a drapery. Ok...he's a comic/writer who agreed to come on the show. Burnside gets alot of love in this ep. Download at will...Chuck n Buck Tuesday Nights @ 10pm Dante's (SW 3rd & Burnside)






Ep. 2 - (5/9/2012) Damian DeBuiser
DOWNLOAD MP3
Mikkel interviews Damian DeBuiser from Brew Happy TV and Season 5 of Leverage star! Okay he's in one scene...but we talk about moving to Portland, acting in town, and another round of Questions w/ Mikkel. Check out Brew Happy at youtube.com/TheBrewHappyShow






Ep. 1 - (5/7/2012) Leigh Feldman
DOWNLOAD MP3
Mikkel interviews Life is a Party Promoter/Music Enthusiast and Buck Williams fan: Leigh Feldman. We talk about Portland music scene, moving from Boulder, CO and Blazers' own SABONIS! Listen up, Kids! Follow Leigh on Twitter @leighfeldman3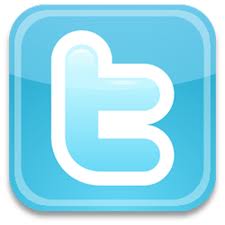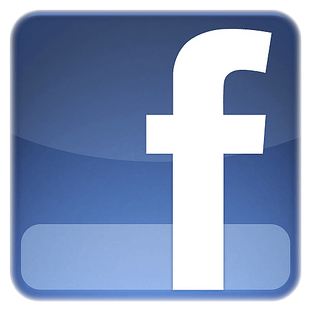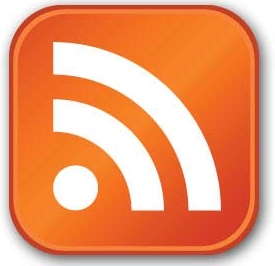 © 2013
GnawledgeMultimedia.com
- All Rights Reserved